When Chelsea took in Frank Lampard to become manager of the club, the idea was for him to be backed till he wins the Premier League title. Club owner Roman Abramovich has stayed true to his words and has given Lampard the full backing to bring home the Premier League crown this season.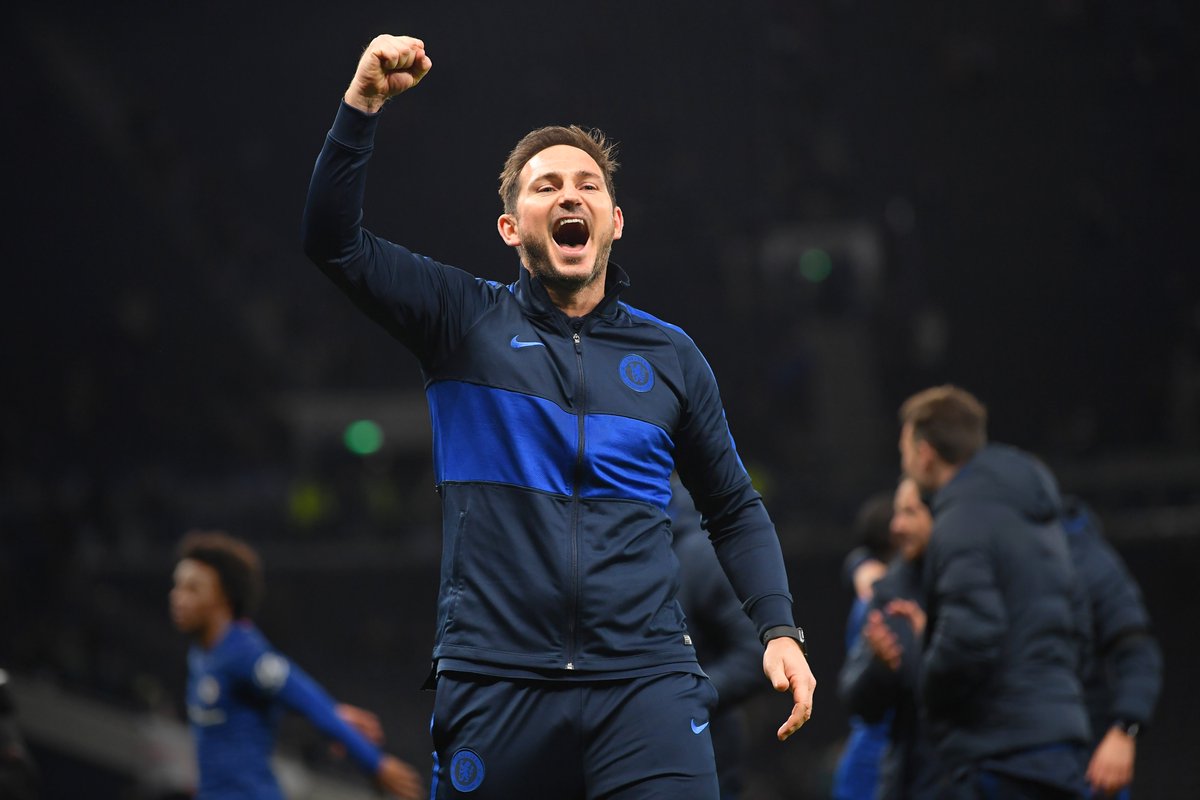 Abrahamovic released millions of funds at the disposal of Lampard who oversaw the signings of top transfer targets over the summer. It is now believed that the club has done its part, and it's left for Lampard to do his to ensure that the main goal is reached in return.
Having signed the likes of Hakim Ziyech from Ajax
, Ben Chilwell from Leicester City, Timo Werner from Leipzig, as well as free agents Edouard Mendy and Thiago Silva, they have made a huge statement as being serious to contend for the title this season. They have also made huge progress in the Champions League and are one of the few teams to have progressed through to the last 16 stage of the competition already.
Their solid start to the season has attracted praises from fans and pundits, including former Premier League manager Tim Sherwood who believes the Blues can make a claim and win the title this season.
Their bright start has helped them maintain second spot in the league, just two points off leaders Tottenham who they face on Sunday at Stamford Bridge.
José Mourinho's men have equally enjoyed a tremendous start to the season having beaten the likes of Manchester United and Manchester City with a scoreline of 8-1. They are not top of the table by mistake and will also be going all out in their clash against a Chelsea side coached by Mourinho's former player Frank Lampard.
Sherwood said as long as any team can finish above Liverpool, they can win the title. He said he feels Chelsea are a team with such credentials and are very much capable of clinching the title come the end of the season.